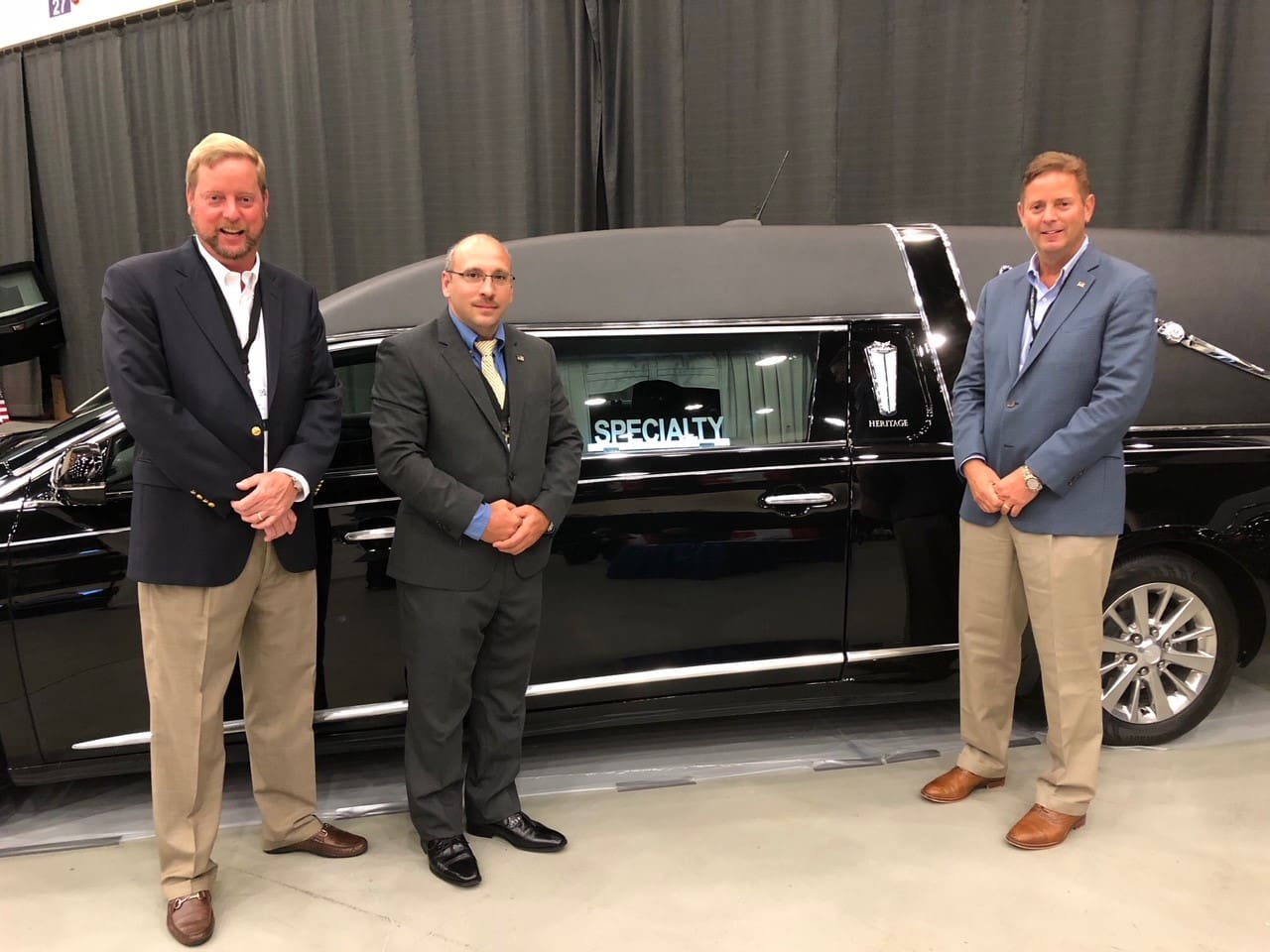 click photo to view all
The New York State Funeral Directors Association (NYSFDA) is hosting its annual conference at Turning Point Resort in Verona, New York August 12-15, 2018. The conference aims to provide educational opportunities to funeral directors and their teams. This year's event features continuing education sessions on embalming, restoration techniques, "people reading," funeral services, marketing, and many other topics. So far, we've put in a 30-vehicle order for multiple customers from Federal Coach at this event.
The conference also features a Trade Show portion, where you can find Specialty Hearse in booth #99! The Trade Show hours are Monday from 4:30 PM – 7:30 PM and Tuesday from 1:00 PM – 4:00 PM. Jim, Tom, and Scott attended on behalf of Specialty Hearse; the trio met with many familiar and new faces. Didn't make it to NYSFDA's 2018 Convention? Plan to catch us at the next one; check our event list here!